Hi, Moms & Dads! Today I'm going show you a very healthy baby food recipe using three affordable yet very organic ingredients: avocado, banana and pumpkin.
Making your own baby food in general not only is extremely healthy and vastly beneficial to your baby, considering all the organic ingredients you'll use and the nutritional values, but you'll also benefit from the amount of money you can save from producing your own baby food.
This nutrient-packed mushy goodness will definitely boost your child's health. Wanna know why?
Pumpkins are rich in Vitamin A which is perfect for your baby's eyes, Banana is rich with Potassium which aids in the absorption of protein that helps build muscle and Avocado is filled with both minerals and vitamins… and not just that! It also has Vitamin C in it, which helps boost the immune system.
Since babies can't chew nor digest solid foods yet, we will prepare mashed or pureed healthy goodies using a product that I every health conscious and savvy parent needs, the Brezza One Step Baby Food Maker (Our Review).
A word of advice, I might as well mention that if you fear that the ingredients mentioned here might be allergenic to your baby, a consultation to your pediatrician would be highly recommended of what soft foods may be beneficial for your little one. If you are after something more chocolatey I would highly recommend hey mommy's chocolate recipe, its a delicious healthy treat!
Avocado, Pumpkin, Banana Baby Food Puree
Without further ado, let's begin the recipe.
As your baby food maker will do all the work for you, all is needed is for you to actually buy a baby food maker (this is the one I purchased) and buy the vegetables and fruits you wish to use to make your baby food. For more information on the baby food maker that I purchased, you can read about it here or you can buy it here (usually available with free shipping).
Making baby food and baby puree has never been easier using a baby food maker.
Ingredients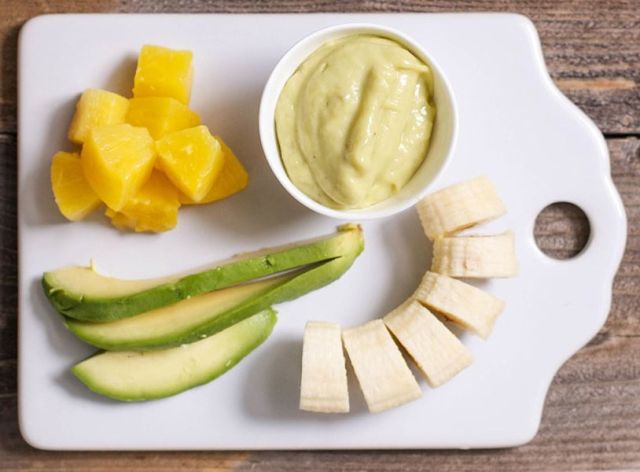 ½ cup pumpkin puree (preferably fresh for maximum health benefits)
1 avocado – peeled seeded and diced
1 ripe banana – diced
Directions
Combine all foods in your Brezza Baby Food Maker and voila! You've got yourself some healthy baby food that is good to last the whole day! It's as simple as that. However, if you are having troubles making your own homemade baby food, don't know where to start and want to know which foods constipate children and which don't, read this blog post here, Introducing Baby Food: The Basics to get all the information you need. I highly recommend Joanna's site, MomwithCookies.com as it covers everything you need to know about making baby food at home aswell as lots of other valuable information on parenting.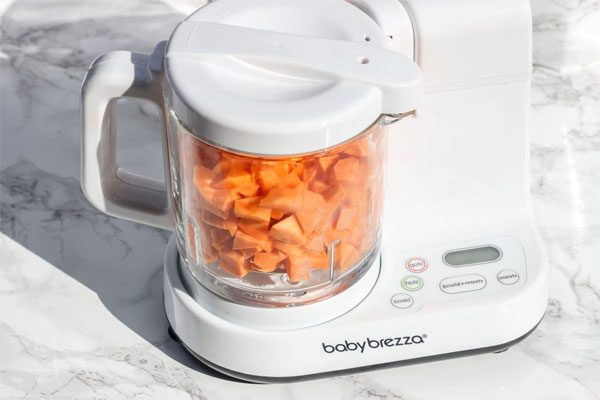 There is literally nothing else you need to do, there is no saucepans or pans needed, or any washing up. All you need is to press the steam setting on your baby brezza and it will do all the work for you.
Don't forget to take a look at our other popular baby food recipes:
P.S We get a lot of questions about weaning children off milk and onto solid foods. We currently don't delve into too much detail about weaning, but if you are after help on weaning your child off breast or formula milk, pamsbakeandbabyblog has great resources for this.