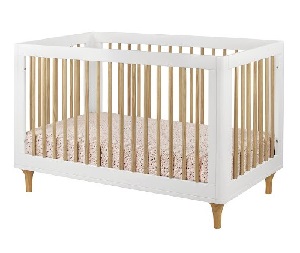 I used to laugh at movies that portray a mother-in-law as a "monster-in-law". I thought they were just a part of a silly movie to make us laugh and amuse ourselves.
I guess I was lucky that I did not end up with a 'monster-in-law'. My husband's mother was a wonderful, caring, and loving one. Sometimes, though, she somehow cared too much.
I remember the first time she learned that I was pregnant. She was ecstatic, and she could not keep herself from suggesting things such as the baby's clothes, toys, and the color of his room. Now, don't get me wrong. I really appreciate everything she suggested, and I tried to follow her pieces of advice the best I could.
But when she offered to give me the crib (even inc. the crib mattress protector) that my sister-in-law has used some four years ago, I had to make up tons of excuses and did my best to tell her that I wanted a new one for my baby. It took a while, but she managed to let me buy my own crib.
I knew then that if I had to buy a new crib, she has to be impressed. So, I searched for the best crib online. I read all the reviews, weighed the pros and cons and finally, I decided to buy the Babyletto Lolly 3-in-1 Convertible Crib (available here)
True, the price is a little high compared to others (check latest price here), but then, when it comes to our baby's needs, we cannot go cheap. As I said, I weighed all the pros and cons of buying this infant crib and the fact that it is convertible convinced me that this was what my baby needed.
My husband said I could choose any crib I want, on two conditions: One, it has to be assembled easily and two, it has to be safe for the baby. I took note of his conditions seriously, and bought the Babyletto Convertible Crib.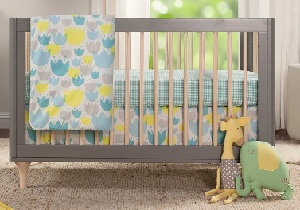 When the crib arrived, I watched as my husband assembled the crib in our baby's room. Fortunately, he did not have any trouble as he assembled it. He then told me I could call up his mom to show her the crib (my in-law insisted that she has to see the crib with her own two eyes). I was nervous when my mother-in-law arrived and proceeded to check the baby's room to see if we followed her suggestions (I did follow some of her suggestions). She approved of the paint, the clothes we chose, and when she got to the crib, she took a while at it. She examined it as a scientist would scrutinize a specimen.
After about two minutes or so, she turned to me and said, "Are you sure this is safe?" I nodded and told her that the crib does not have lead or any harmful chemicals. I also told her that the crib came with a toddler rail so that the baby could still use it when she becomes a toddler. She just nodded at my explanation and went on to tell me about what I should and should not eat while pregnant.
I was just happy that my mother-in-law approved of my choice in baby crib, and I have to say, the crib is still fine. I think my second baby will use it too!
Product Rating:
♥ Most Popular Articles ♥
Safest Mini Cribs For Small Spaces