You know what's better than potatoes? Sweet potatoes! If you haven't tried mashed sweet potatoes yet, I highly recommend that you do and sweet potato is a great ingredient to make baby puree and healthy baby food from. It is flavorful and just about a little bit sweet. In my humble opinion, I think it tastes better than potatoes…given the right recipe.
I was comfortable back then in using store-bought baby food in jars for my first child because back then, I thought it was okay. A lot of people buy commercial baby food so it is considered the norm. When I started reading more about it and looking at the labels, the ingredients aren't all natural, there is preservatives, plus, doesn't the food sit on the shelf of the grocery store for a while? So how can it be that fresh? Really, who are we kidding?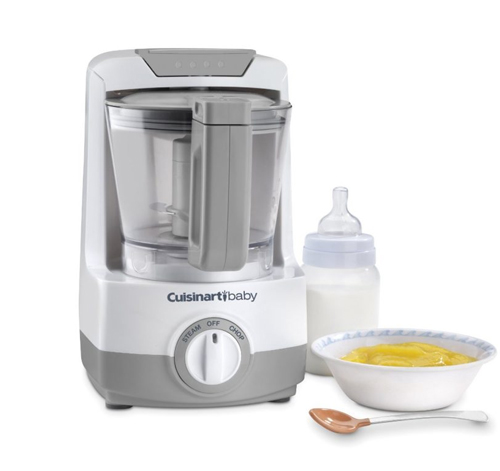 Yes ready made baby food and baby puree are super convenient, we just buy and serve to our babies, but if you also buy a baby food maker such as the best one you can buy, the Cuisinart BFM-1000 Baby Food Maker, making your own baby food is really just as convenient and costs a lot less in the long run.
Once I started to delve into it, the ingredients, the process, the manufacturing; even if they say it is perfectly safe, one can never be too sure. That's when I started creating my own baby food. I bought the Cuisinart Baby Food Maker and I started from there. Not only does it save me from worrying, but it also saves me time and money and most of all, it's guaranteed to be healthy!
Before I head to the recipe, we might as well discuss nutritional values first. Other than starch, root crops, such as the sweet potato, are rich in Vitamin A which would be extremely beneficial to the development of your child's eyesight and helps prevent eye diseases later on in life and it also happens to be rich in Potassium that aids in muscle growth. It would definitely produce healthy benefits on your baby's body as he or she grows up. If you are a newborn and a toddler at home and are looking for ways to make cooking fun, check out littlemissblog for these ways to cook with your kids.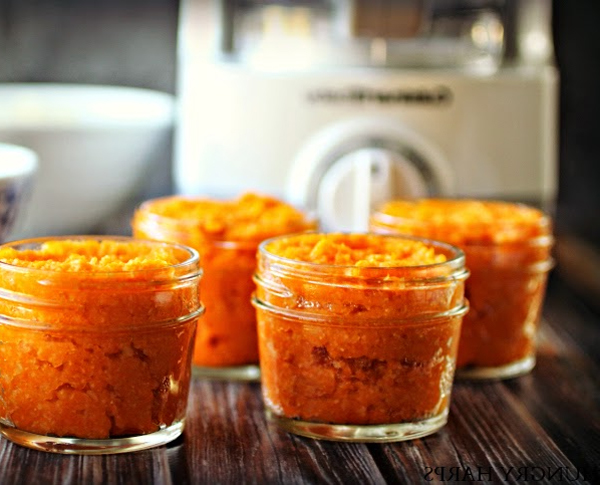 Also, if you have toddlers and young children at home, get them involved in all types of cooking, from baby food (like my recipe), to their own kids food, to yummy desserts, cakes and rolls. I follow this amazingly yummy food blog called GourmetCasaKitchen for awesome ideas for kids food and more!  Everything she shares looks so delicious and has the ability to get your children involved aswell.
Now, for the recipe:
1 1/2 cups cooked sweet potatoes
1 tablespoon flour
1 tablespoon unsalted butter
1 1/2 cups broth (chicken or vegetable broth)
1 tablespoon light brown sugar (optional)
1/4 teaspoon ground ginger
1/8 teaspoon ground cinnamon
1/8 teaspoon ground nutmeg
1 cup milk (use whole milk or use 8 oz. whole milk yogurt)
Directions:
Mix the flour and butter to make a roux in a large saucepan. The roux will look a Carmel color.
Add the broth and brown sugar, bring to a boil, then lower to a simmer. Stir in the sweet potatoes and spices, bring to a simmer again, and cook for 5 minutes more.
Puree using the Cuisinart Baby Food Maker so it turns into a properly made soup. Addd the milk. Season with salt and pepper, ladle into warm soup bowls and serve.
Ta-da! All done! Now your baby can happily feast on this deliciously, and easily, prepared meal.
If you are looking for ways to be a better mom, make sure to check out sunflowermom.com, she's a great role model and has some great resources on her blog!