Were you ever embarrassed of your child when they did not want to greet someone or started nagging at you wanting to go home because they were 'scared'? And as your toddler is clinging to your leg and won't leg go or say a peep, are you thinking…how are you scared of the lady you saw five times already? Is there a monster I can't see?
I am here to tell you today that it is perfectly normal for a toddler to be shy. They get their moods sometimes. One day they will be fine and the next they don't want to speak to anyone. The fairies probably took their tongue last night while sleeping! Haha. There is many different scenarios when toddler start getting shy, it can happen all of a sudden, it can happen around a certain age, it can develop over time depending on the how social they are, or they can become shy and introverted as part of their personality.
However, there are a few main reasons for toddles to be shy and we will address them today and what you can do about it:
Your child is an introvert
They take slow to warm up towards other people
Your child developed separation anxiety.
Separation anxiety usually peaks between 10 and 18 months but it will be over soon after that when they develop into their own character and take more notice of the interactions with other children and the environment around them. However, if your child is showing signs of having anxiety many times during the day, this is a completely separate issue compared to the occasional 'separation anxiety'. This is something I cannot advise on as I haven't had any children that have suffered from any childhood anxiety up until this point, but for more information about what's normal and not, please go to dollarmommyclub, in-particular, Kara's blog post about Anxiety in Children.
3. Your child does it occasionally as a behavioral habit (we will discuss more about this below).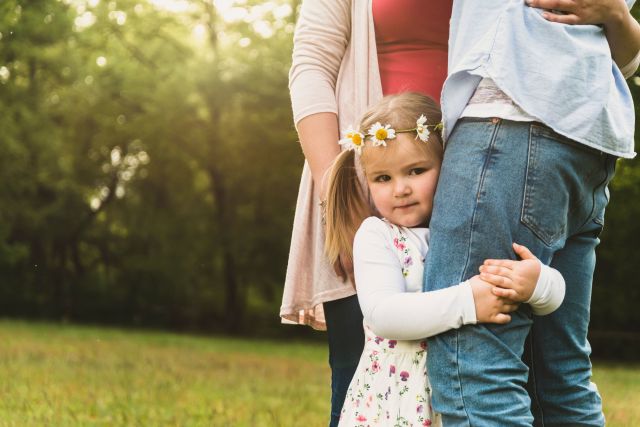 However, as you will learn below, there is a few ways to distinguish whether your toddler being shy is normal or not. Also shy children have trouble making friends and it can affect your child's emotional health and sense of self. So if your child doesn't grow out of their shyness after some time, which you as a parent can gauge the best, it's important to take steps to make your child not so shy.
ThinkBaby Advice: Before a party or event, ask all family and friends to approach your child slowly and let them reach out when they feel ready to do so, instead of pressuring them to talk when they don't want to. It will make them more shy and clingy and most probably will end in tears!
When It Can Start Being a Problem
According to Heidi Gazelle, a senior lecturer in Developmental Psychology from the University of Melbourne, children tend to out grow their shyness during primary school.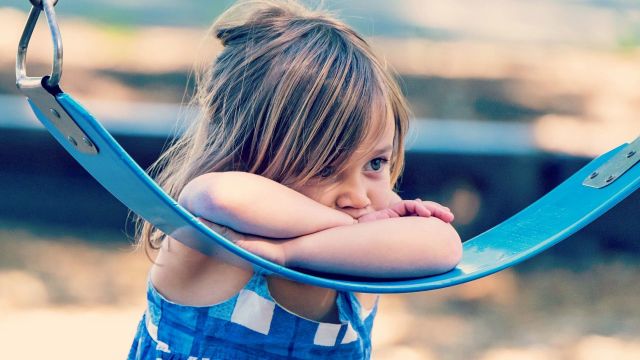 You do not have to worry if your child is shy towards adults (especially men), but it might be concerning if they are shy towards other children their age. As foreverymama.org explains in her positive parenting and child development blog post, children around the age of 2-3 years should be learning how to interact with others. Teaching correct social skills is critical in adjusting your child from being shy to be more outgoing with others. And yes, it will involve time and effort from you as their parents, they need to learn what is ok and what is not when interacting with others, especially other children.
Children who engage in very little social interaction in comparison to children their age are missing out on the following important learning experiences:
to take turns in play and conversation,
negotiate a mutually joint activity,
express their point of view in an acceptable way
Children tend to be shy with familiar classmates because they are scared about how the other kids will treat them and if they will like him or not.
How to Make Your Toddler Grow Out of Being Shy
As I mentioned before, it is not alarming if your child is shy, but once your child's shyness interferes with your family activities or is often miserable, then it is a concern, because then it means they may be lonely.  Remember, if they do not have friends (maybe 1 or 2 friends) they are not familiar to socialize in groups, even if it is with family.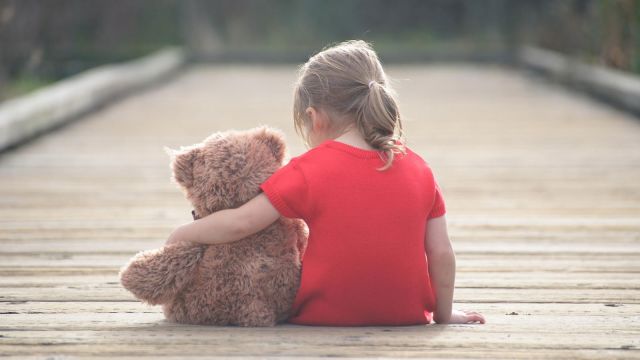 If their shyness continues for an extended period of time, you could consider a child psychologist when your child's shyness prevents them from going to friends' parties or allowing you to visit your friends. However, to be completely honest with you, as a parent, you need to exhaust all options of you trying as a parent to get your children more outgoing and sociable before considering seeing a psychologist.
As a parent, you can also help your child overcome their shyness. Or at least help them to manage their shyness.  During the early years, you will spend more time with them than their entire life. This is the time to enrich their lives with social skills. If you are a busy working parent, I know it may be difficult to devote the time required to get your toddlers outdoors playing and be more sociable with other children. However, there is many activities that you can do, in your own home, even just your toddler and yourself to make your children more outgoing. Instead of letting your toddler play by themselves with their own toys, you need to interact with them as much as possible, open the lines of communication, talk to them like an adult (rather than in baby talk) and do some creative activities at home. When you start getting creative at home, it will spark them imagination and creativity. By being more creative, it will spark them to be open to more ideas and things, which will generally make them not so shy in public situations. I follow this blog, BusyLovingLife, which is run by Kristi and she is always sharing some fun family activities with her children. I believe we can always learn from other parents and should be inspired to create more imaginative and creative activities for her children. Kristi has some amazing kids activities, you should definitely check her blog out for some inspiration if you're lacking some 🙂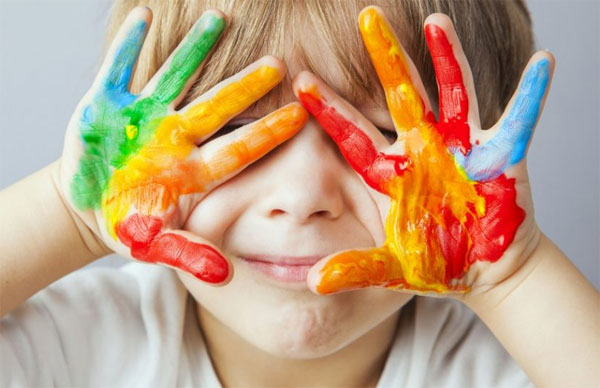 Also, it's important that if you are a working parent and you send your child to day care, when they come home after school, all upset because they fought with their friend – encourage them to try to resolve the problem instead of just letting him end the friendship.  Talk to your child about the problem and ensure that you are giving proper advice. Also, encourage them to interact with other friends as well.
Behavioral Habit
If you believe that your child isn't shy, but happens to be shy in certain situations, this may be a behavioral issue. Is your child acting shy because they want something? Is your child acting shy to avoid doing something? Is your child acting shy to avoid listening to you? These are certain situations that if they happen on an occasional basis are normal behavioral habits of young children. However, for instance, if your child acts shy to avoid listening to you, then you may need to address this ensure that your child develops proper listening skills. I know this as being the case because one of my children acted shy in situations where she couldn't be bothered listening to me at certain times during the week. I noticed that I needed to spend more time with her to develop her listening skills. As I read on Kelly's blog about Ways to Help Your Child Develop Listening Skills, listening is the cornerstone of speaking, reading and writing, so it's a behavioral trait that we need to address this to help our children improve in these other areas.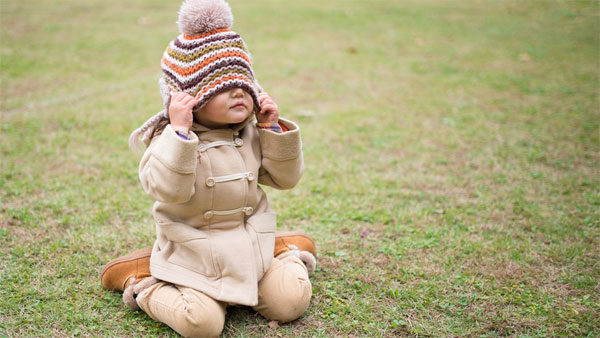 Your Home Environment
Your home environment can play a major role too. If as parents you are arguing, that doesn't help your child's psychological state. If that may be the case, make sure you try to keep a healthy relationship with your husband or wife. It's obvious that arguing infront of your children is a big no-no, but if it does happen, ensure you show your child that you have made up by being loving towards each other. My husband and I often surprise each other with a gift and we involved our little ones aswell so they can share the excitement. Tip: Give a hint to your husband or wife or alternatively, have it out in the open to buy a gift for each other. Hint for Husbands: Women love jewellery and vintage is currently in fashion, why not try a vintage gem stone.
Do not push your child to socialize with others. There is a reason why they are shy and it is just part of their personality. Only start interfering once it has gone on for an extended period of time. Help them feel comfortable during social events and let her warm up on her own pace, rather than pressuring them to talk and interact.
And lastly, if your child is being excluded or victimized by other children, put a stop to it! Contact the school to advocate on your child's behalf.