The transition from baby to toddler is a beautiful process. Not only are their habits changing, but also their eating patterns. This is the perfect time to introduce some yummy and healthy food choices to their menu. It's also a time where you going to introduce some new foods that consists of more than two ingredients. Here are some of the tried and tested recipes for toddlers that you can blindly trust for your one year old.
Don't forget that to get them to enjoy the whole new process of eating proper healthier food, uou can also get them new plates and spoons and forks to make the meal more colorful and delicious, take a look here.
Spinach Balls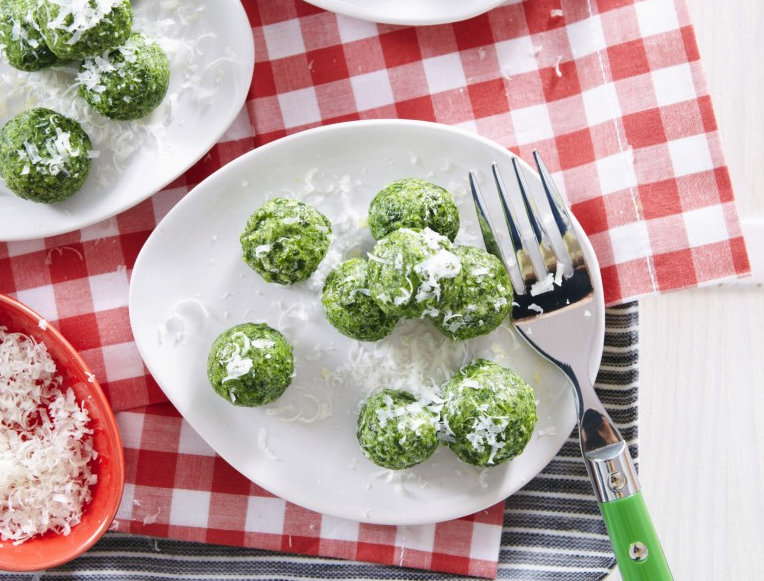 Spinach is full of iron and you are going to give your baby a full healthy meal. The things you need are:
10 0z. Chopped boiled spinach
2/3 cup chopped cottage cheese
1 egg yolk
Flour for dusting
Directions:
Preheat oven to 350 degrees F.
Squeeze the spinach to drain out all the water.
Mix all the ingredients in a food processor until smooth.
Now make balls with small ice cream spoons.
Place on a tray lined with wax paper. Dust the balls with flour.
Place them in the oven for 20-25 minutes until firm to touch.
Try this out for a healthy spinach ball recipe with a twist.
These recipes for toddler food that I have included are all based on healthy ingredients including lots of vegetables aswell as one recipe that includes introducing your child to eating fish. We all know that children often resist eating vegetables at the start (I know my kids certainly did do). That's why most of these recipes for toddlers are based around vegetables. I am always looking for creative ideas and recipes to get my children eating more vegetables, or also any tips and tricks that other moms have, including a few little tricks I came across from a fellow mom blogger, Zaneta, on how to get your child to eat more veggies. A great read if this is something that you and your child are struggling with, especially her mango veggie popsicles which look so yum! Check it out!
Potato Cakes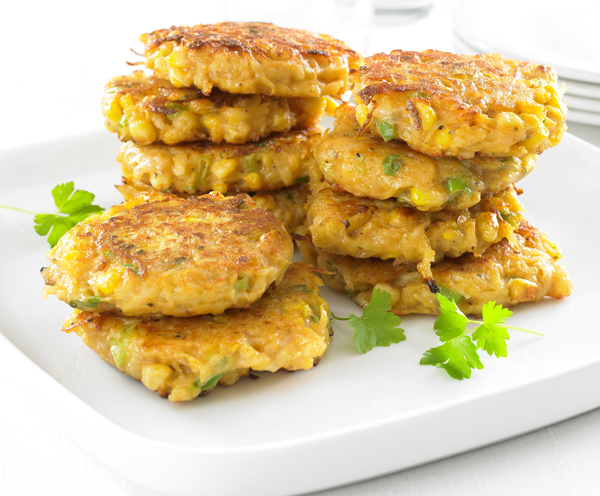 Potatoes have always been the favorite food of most of the babies. You can never go wrong with this recipe. You will need;
1 cup boiled and mashed potatoes
Half cup Parmesan cheese
A pinch of salt
1 egg
Butter
Directions:
Mix mashed potatoes, cheese and salt together.
Whisk the egg.
Now make patties of potato mixture.
Heat butter in a pan.
Dip each patty in egg and shallow fry in butter.
Take out in a plate when golden brown from both sides.
Pasta in Bean Sauce

Healthy and tasty do not usually go hand in hand, but this bean recipe will surely be liked by your baby. All you need to get are:
White beans puree half tin
4 tablespoon milk
1 cup boiled pasta
Directions:
Mix white beans puree and milk together.
Pour the above mixture over boiled pasta.
Watching your baby eating pasta for the first time can be the funniest experience of your life but watching the baby eat spaghetti for the first time, ohh!!! You just cannot forget it.
As you may have noticed, most of these meals for toddlers, aren't really that different compared to adult meals (with only a slight tweak to some shapes wink wink). Apart from that, its important that we start giving our children from a young age, healthy meals filled with vegetables aswell as introducing meat and fish aswell such as these.
Fish Sticks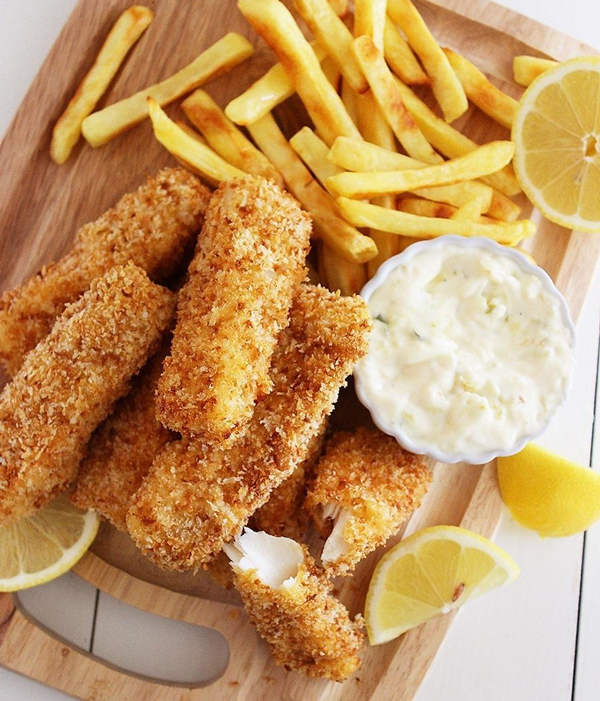 Your baby has already most likely tasted chicken up to this point, now it is time to introduce him to fish. These fish strips are a safe bet for any picky eater. Your baby will love them. And no, these are ready made fish sticks, you will be making these from scratch yourself, using ingredients you'll have at home. You will make them with:
1 salmon fish filet
2 tablespoon milk
1 egg
Half cup whole wheat flour
Half cup crushed organic potato chips
Directions:
Preheat the oven at 425 degrees F.
Cut the salmon fillet into 1 inch strips.
Whisk the egg and milk together.
Coat the fish strips in flour, dip them in egg and then coat in crushed potatoes.
Bake for 6-8 minutes.
Duck Shaped Healthy Pizza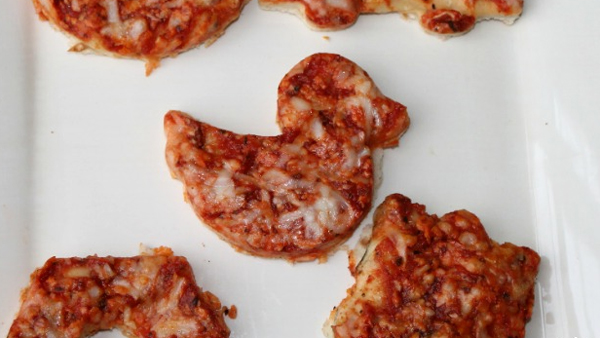 You cannot simply offer your one year old a pizza with a lot of ingredients. These mini healthy pizza ducks will be your baby's first introduction to the pizza. The ingredients are:
2 whole wheat bread slices
1 tablespoon tomato puree
Mozzarella cheese
A few diced black olives
And a duck shape cookie cutter OR any other cookie cutter shape that you like!
Directions:
Cut the whole wheat slices with cookie cutter and make little ducks.
Spread tomato puree over the ducks.
Sprinkle crushed mozzarella cheese over the ducks.
Put a few diced olives on each duck.
Heat the oven on 350 degrees F.
Place the ducks on a tray and place them in the oven until cheese melt.
Moms, please do try these recipes and let me know the feedback from your baby.
If you are interested in more toddler recipes make sure to check out lifewithlittleman.com. I have a 6th bonus recipe that I cannot take credit for but it's super delicious, make sure to try Kimberly's Oreo Christmas cookies recipe Yummy!